Business briefs | News, Sports, Jobs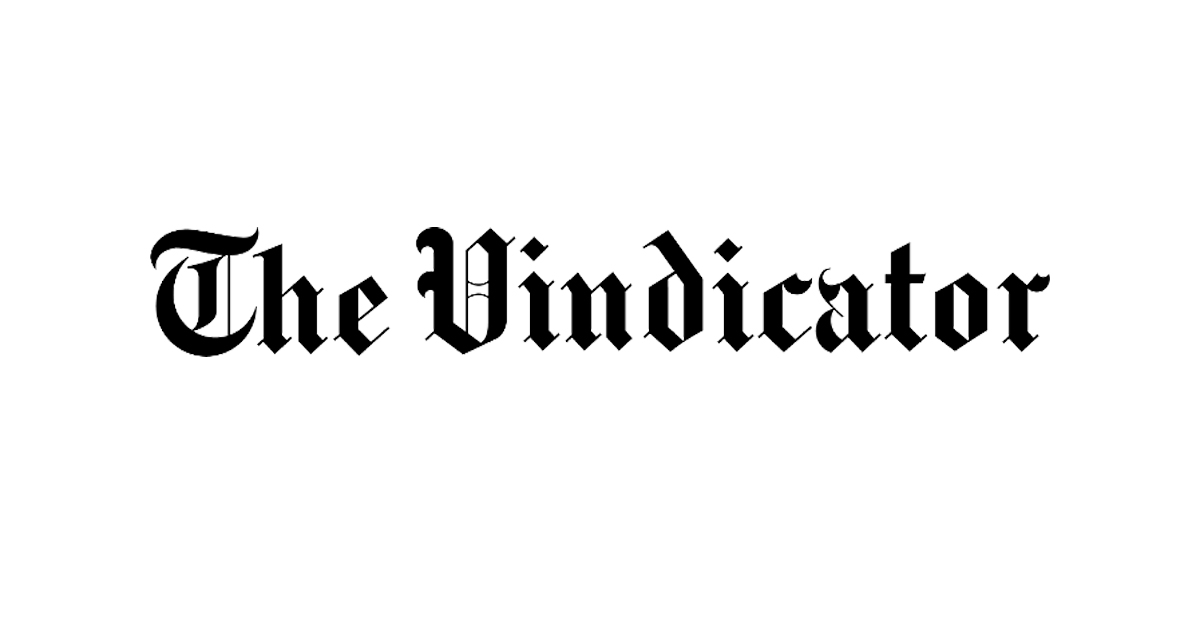 LABOR MUSEUM LAUNCHES NEW WEBSITE: The Youngstown Historical Center of Industry and Labor, 151 W. Wood St., Youngstown, has launched its new website — www.youngstownohio steelmuseum.org/.
The improved site is a joint effort between center staff, graduate student interns in the history program at Youngstown State University and the AmeriCorps Ohio History Service Corps.
The website provides for greater accessibility and serve as a perpetual platform for the center to share virtual programming, educational activities and collections with the community. In addition, it will contain, updates on closures, upcoming events and other happenings.
The center collects, preserves and interprets industrial and labor history of the Mahoning Valley, the region and the state of Ohio and features hundreds of photographs representing labor, immigration and urban history.
WINE INDUSTRY WOMAN HONORED: Donniella Winchell, executive director of the Ohio Wine Producers Association, recently was given the Rich Smith Distinguished Service Award for outstanding contributions to the American grape and wine industry.
She is the first woman to receive the distinguished industry award.
Winchell has served the association since its founding in 1978, making her the longest-serving leader of a wine trade association in the U.S., and she is the past chair of the WineAmerica State and Regional Associations Advisory Council.
CHAMBER GROUP RAISES MONEY FOR OH WOW!: The Youngstown Warren Regional Chamber Foundation helped raise $10,000 for OH WOW! The Roger & Gloria Jones Children's Center for Science and Technology through fundraising in 2020.
The foundation hosted a VIP fundraiser with Majida Mourad, a vice president with Tellurian, the largest natural gas company in America, when she came to the Mahoning Valley to keynote the chamber's Salute to Business Breakfast in late summer.
OH WOW! closed to the public in mid-March 2020 due to COVID-19 and has remained closed since then. President and Executive Director Suzanne Barbati and her team have spent the past several months installing new exhibits, including a permanent energy exhibit, House of Shine exhibit and a microelectronics exhibit in partnership with Youngstown State University.
The exhibits will be unveiled at the museum's grand reopening on May 15.
The VIP fundraiser also generated $10,000 for the chamber's economic development efforts, including those around attracting energy-sector jobs. Assisting with the fundraiser were the Ohio Oil & Gas Energy Education Program, The Grand Resort, Dominion Energy, VEC, Highland Field Services and Encino Energy.
New businesses
THERAPY CENTER OPENS: Tudor Phoenix Physical Therapy has opened a new clinic in Niles at 2000 North Road NE.
The clinic provides physical therapy to treat orthopedic conditions, pre- and post-surgical rehabilitation, and work injuries. It also has a lymphedema suite with three private treatment rooms for lymphedema patients with a separate bariatric exercise area.
Phoenix Physical Therapy, which operates more than 140 clinics in 11 states, acquired Ohio-based Tudor Physical Therapy Centers in 2020. Tudor's 11 clinics in the eastern Ohio area have been integrated into Phoenix, and a brand transition is in progress.
RIBBON CUT ON GALLERY: Gallery 18, 755 Mahoning Ave., second floor, Youngstown, is a new art company founded by artist Monica Vega in 2017 and recently celebrated the opening of ITS location.
Gallery 18 specializes in creating original perspectives on portraits, semifigurative, abstraction, furniture, mural design, historic renditions and biblically prophetic artwork.
Preview gallery hours, art workshops and class schedules at mygallery18.com or 330-623-3923.
People on the move
ZAMARY TO SERVE AT YSU'S WILLIAMSON: Craig J. Zamary, whose experience includes leadership positions of a world-class technology platform and a media company, is the entrepreneur in residence at the Williamson College of Business Administration at Youngstown State University.
His primary focus will be on providing leadership for implementing the NASA Glenn T2U Commercialization initiative.
T2U (Technology Transfer University) will bring real-world, NASA-proven technologies into the classroom so business students can assess new markets and develop business plans for NASA technologies for commercial use.
Zamary, also a business consultant with the Ohio Small Business Development Center at YSU, was previously president of Fan Health Network, a technology platform. He also has been managing partner for US Wine Exports Company Ltd., president and chief executive of Green.TV, and a Fulbright Practitioner to Colombia.
ATTORNEY JOINS FIRM: Catherine "Katie" M. Stone recently joined the Brouse McDowell law firm at the Youngstown office in a counsel capacity.
Her practice focuses on estate planning and probate, business and real estate law. She has more than 16 years of law firm experience. She counsels clients on the creation of estate plans for each client's individual needs and drafts all types of estate planning documents, from simple wills to complex trust agreements.
Her business law experience focuses on transactional work, primarily in the areas of mergers and acquisitions, contract drafting and negotiation, and general corporate law.
DR. JOINS CENTER: NOMS Ankle & Foot Care Centers recently added of Dr. Brendan Barrett to its staff of physicians and surgeons.
Barrett, who specializes in sports medicine and wound care, is board certified by the American Board of Podiatric Medicine. He will see patients in the group's Boardman, Columbiana, Youngstown and East Liverpool offices.
He was raised in Poland and relocated to the area last fall.
NOMS Ankle & Foot Care Centers has physicians and surgeons serving patients at 18 offices in Alliance, Andover, Austintown, Boardman, Campbell, Champion, Columbiana, East Liverpool, Greenville, Pa., Niles, Poland, Ravenna, Salem, Struthers, Warren and Youngstown.
NEW AGENT: Howland native Giuseppe Musumeci has passed his real estate exam and has signed on with More Options Realty as a Realtor in the Mahoning Valley.
Musumeci, a 2018 Howland High School graduate, purchased his first home in 2019, which created his interest for the real estate profession. He will be working out of the firm's Boardman office.
Submit items for Business Briefs, New Businesses and People on the Move to [email protected], fax to 330-841-1717 or online at www.tribtoday.com. The deadline is 4 p.m. Thursday.
People on the Move
GASTRO DOCTOR AT STEWARD: Trumbull Regional Medical Center and Steward Medical Group have added Dr. Meredythe McNally, a gastroenterologist.
She is board certified in gastroenterology and has a robust clinical interest in inflammatory bowel disease, celiac disease and gastroesophageal reflux disease.
McNally earned her medical degree from Northeastern Ohio Universities College of Medicine, now known as Northeast Ohio Medical University in Rootstown. She completed an internal medicine residency as well as her gastroenterology and hepatology fellowship at the Mayo Clinic College of Medicine in Rochester, Minn.
She will see patients at Steward Multispecialty Care, Trumbull, 1353 E. Market St., Suite 301, Warren; Steward Multispecialty Care, Austintown, 1440 S. Canfield Niles Road, Austintown; and Steward Gastroenterology, Elm Road, 2658 Elm Road NE, Building C, Cortland.
PREMIER ANNOUNCES MANAGER: Mindy Wiesensee of Struthers was named assistant vice president, branch manager, at Premier Bank's branch in Boardman, 7525 Market St.
Wiesensee has 25 years of industry experience. She has held various positions at Premier Bank, including sales and service manager and branch manager of the McCartney Road and Salem office and most recently the Beaver, Pa., office.
Wiesensee, who attended Youngstown State University, is a former board member for the Housing Opportunities of Beaver County. In addition, she also is a former board member and volunteer for Junior Achievement of the Mahoning Valley and is a former United Way loan executive.
MORE OPTIONS BRINGS ON REALTOR: More Options Realty, which has offices in Hubbard, Boardman and Tallmadge, recently added Veronica Campbell as a full-time Realtor with the brokerage.
Campbell, of Hubbard, is a 2006 graduate of Sharpsville, Pa., High School and attended Hondros College. Licensed to be a Realtor in September, she will be working out of the firm's Boardman office.
NEW PRESIDENT IS LOCAL GRAD: Jon Bucciarelli, a 1989 graduate of Austintown Fitch High School, recently was named president of SDMyers LLC in Tallmadge.
He joined SDMyers in 2018, leading the company's operations and delivery of services.
The announcement of Bucciarelli's installment as president comes as the company prepares for expansion into the West Coast in 2021. SDMyers is launching an additional physical location there, the California Center of Excellence, while simultaneously planning major renovations at the Ohio Center of Excellence in Tallmadge.
SDMyers specializes in electric power reliability, offering condition monitoring, inspection, testing and servicing of electrical transformers, from cabinet and small distribution transformers to large GSUs, and other substation components.
NEW BOARD MEMBERS AT ANDOVER BANK: Andover Bank recently appointed three new members to its board of directors: Andrea L. Morris, Trista S. Warren and Patrick Groner Jr.
Morris is vice president of Great Lakes Power, where she's also on the company's board of directors. In addition, she is a member of the Perry Local Schools Business Advisory Council.
Warren is the administrator of the Lake County Engineer's office and serves as the president of Linden Warren Consulting, Inc.
Groner Jr. is the broker / owner of Pennington Lines Real Estate. He is a Pennsylvania native and Penn State Behrend graduate, holding a degree in economics.
Andover Bank is an independent community bank in northeast Ohio and northwest Pennsylvania. It operates 10 banking centers and provides a full range of financial products and services.
Submit items for Business Briefs, New Businesses and People on the Move to [email protected], fax to 330-841-1717 or online at www.tribtoday.com. The deadline is 4 p.m. Thursday.