Business group representing Exxon Mobil, Pfizer, Toyota urges officials to consider quick removal of Trump | National politics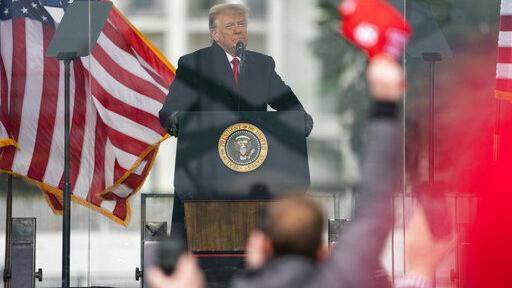 They called on Trump "and all relevant officials to put an end to the chaos and to facilitate the peaceful transition of power," the group said in a statement.
JPMorgan Chase Chairman and Chief Executive Jamie Dimon said "our elected leaders have a responsibility to call for an end to the violence, accept the results, and, as our democracy has for hundreds of years, support the peaceful transition of power. Now is the time to come together to strengthen our exceptional union."
The head of the U.S. Chamber of Commerce, a powerful business lobby based near the White House, said that "attacks against our nation's Capitol Building and our democracy must end now" and called for Congress to resume work on Wednesday, despite the violent disruption.
"The Congress of the United States must gather again this evening to conclude their Constitutional responsibility to accept the report of the Electoral College," said Thomas Donohue, CEO of the U.S. Chamber of Commerce, in a statement.