USD $106 billion finance gap in sub-Saharan A
3 min read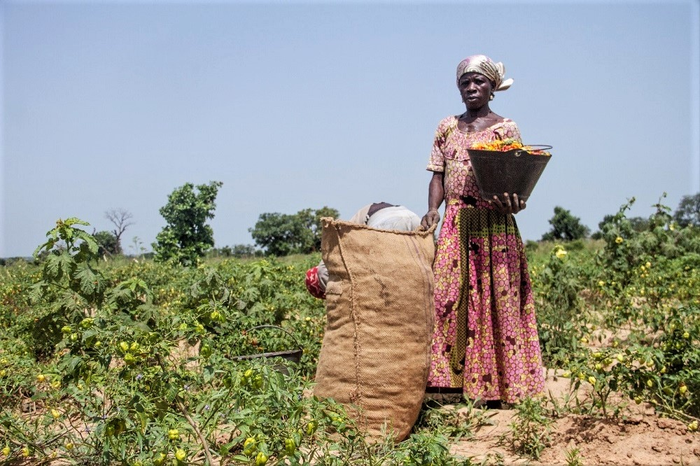 The Professional Agriculture for Smallholders and Agribusiness (CASA) programme has published 'The condition of the agri-SME sector – Bridging the finance gap.'
The report estimates desire for funding, from close to 220,000 agri-business SMEs in sub Saharan Africa and Southeast Asia at USD $160bn with banking companies, affect buyers and other economic intermediaries offering only USD $54bn. Also, pretty much all weather funding is targeted at mitigation actions, rather than supporting means to for agriculture to adapt to the climate crisis with less than 2% of worldwide local weather finance – or USD $10bn – becoming channelled to smaller-scale agriculture.
The market place is characterized by a modest group of large-probable SMEs at the prime served by private equity, a significantly larger sized established of reasonably experienced providers in the center financed by banking institutions and a base of the industry of lessen carrying out businesses that are attained by really concessional finance companies, if at all. Most of the market place is for sub-professional capital and even in the extended time period most agri-SMEs will never ever be in a posture to access completely commercial money.
The condition of the argic-SME sector report from CASA also declares that acknowledged difficulties involve high prices to provide agri-SMEs, superior perceptions of chance in agricultural marketplaces and minimal amounts of expense readiness among prospective debtors and the significant expenditures for borrowers to provider these financial loans.
CASA's analysis and communication programme is delivered by a workforce led by Alvaro Valverde, Non-public Sector Engagement Officer for CABI. Alvaro reported, "The report delivers a new level of granularity to the marketplace for agri-SME finance in sub-Saharan Africa and Southeast Asia, highlighting the USD 106 billion yearly funding hole."
The report provides that even if funds were designed available to create resilient provide chains and aid local climate adaptation, the infrastructure is not at the moment available to channel the finance to exactly where it is necessary.
To address this concern, four transform priority places are outlined in the report. These are the have to have to:
•  Guidance both equally the enabling environment for loans and supplying guidance for agri-SMEs to make them expense-completely ready
•  Assist neighborhood banks in excess of time to profitably provide more compact, less business agri-SMEs with lengthy-phrase, subsidised money
•  Make much better use of affect financial commitment from community and philanthropic resources
•  Create appropriate financial investment infrastructure to provide climate funds at scale
Alvaro concluded, "What's essential is a much more coordinated approach to be certain that what ever sub-commercial finance is available is utilized to the finest candidates among agri-SMEs. CASA stands prepared to get the job done with our partners and other interested functions to aid make better use of subsidies, mobilize existing neighborhood economic establishments, and increase the availability of climate finance for the financial commitment pipeline."
---
Disclaimer: AAAS and EurekAlert! are not accountable for the accuracy of news releases posted to EurekAlert! by contributing institutions or for the use of any facts as a result of the EurekAlert system.